Home to heritage and cutting-edge technology.
---
Over the years, we have attracted some of the world's leading lighting companies. Today, Fagerhult Group consists of twelve equally successful brands who share extensive experience and future-facing technology to continue to pioneer professional lighting solutions.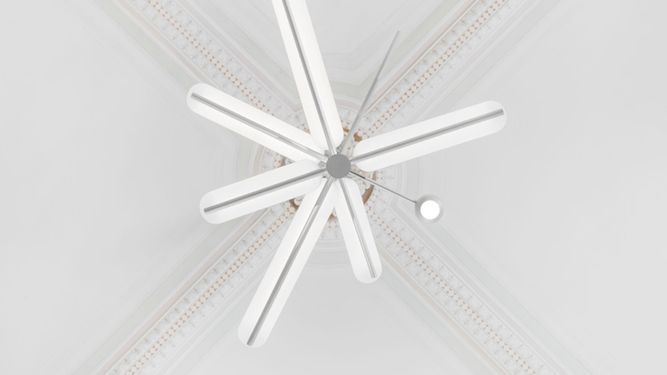 Collaborative at our core
Supporting a number of different brands whilst maintaining their individuality comes as the result of successful collaboration. Only by working closely together can we deliver the best possible solutions for our customers, perfectly adapted to their needs.
We work to deliver the right solution for any professional environment, always with exacting high standards of quality and craftsmanship.
We have organized our Group companies into four business areas based on similarities in applications, partners, customers and geographical footprints. All our brands focus on high-quality products and work mainly on specifications together with partners.
Collection
Exceptional lighting solutions for architectural applications worldwide.
Collection is home to our brands with a global market footprint. All have an international product portfolio and are well-renowned in the lighting design and architecture community globally. They offer a wide product range with a focus on both indoor and outdoor architectural applications.
Our brands include ateljé Lyktan, iGuzzini, LED Linear and WE-EF.
Infrastructure
Specialty lighting solutions for critical infrastructure and industry applications.
Infrastructure provides lighting solutions for environments with specific requirements for installation, durability and robustness. The companies are world leaders in their areas and highly experienced in finding the best solutions for every project and customer. The majority of their sales are within Europe with additional global installations.
Our brands include Designplan Lighting, i-Valo and Veko.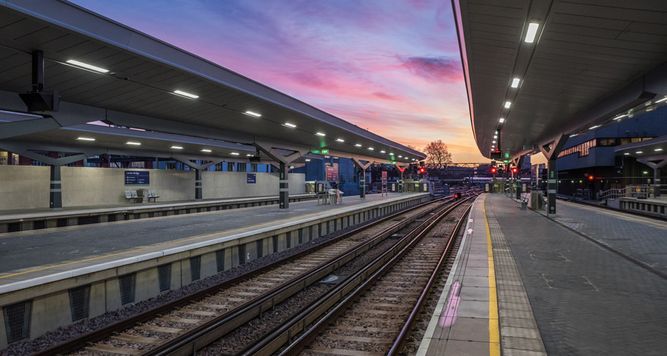 Designplan
Designplan was established in the UK in 1963 by Arthur Cumper and John Barber. With their extensive lighting industry experience, they saw an opportunity in areas where robust and waterproof fittings were needed. Their aim was to design robust luminaries for challenging environments with high-ingress protection and an extra level of vandal resistance.
Today, all of their products are based on that initial concept; always developed for challenging environments such as transport, custodial and social housing, secure health and urban exterior applications. Designed with removeable gear trays to ensure easy maintenance and technology upgrades, their fittings are engineered to withstand the test of time.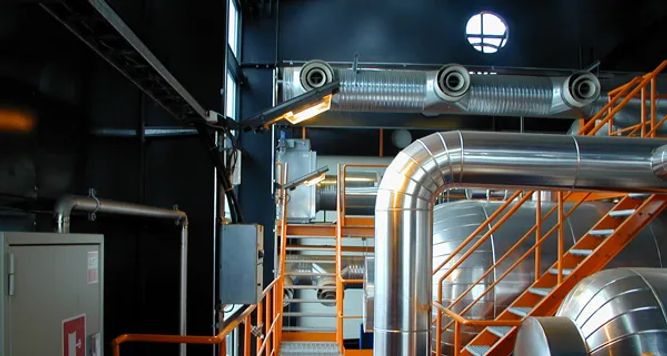 I-Valo
I-Valo started within the famous Iittala glass factory in Iittala, Finland, and in 1963 it was launched as a separate brand. During the 1970s, I-Valo started looking into reliable industrial lighting, mainly driven by a need within their own glass factory and the surrounding paper mill industry. At that time nobody was making a luminaire that was suitable for harsh industrial conditions.
I-Valo has since focused on luminaires that can withstand challenges such as dust particles, corrosion, unusual ambient temperatures, and mechanical damage. From their very first beginning, they have been considered the best partner for luminaries which are designed and tested for heavy industry and extreme conditions. Although they have a strong base in the Nordics, they have completed projects in more than 40 countries worldwide.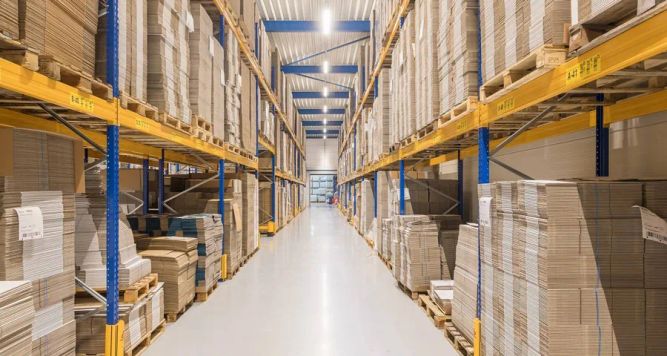 Veko Lightsystems
Founded in 1975, in Schagen, the Netherlands, Veko Lightsystems specialize in linear LED lighting for industrial spaces. Always with a focus on energy efficiency and durability, they have a long history of innovation. They were the first in the world to introduce a linear lighting system with integrated cable ducts, IP 65 protection, and many more innovations.
Veko offers a unique system where products are manufactured for specific projects, supplied with codes and pre-assembled, without packaging. This reduces assembly and installation time significantly. Veko's lighting solutions are designed for open areas such as distribution centers, warehouses and light industries, but can be found everywhere from swimming pools to freezer facilities and retail stores.
Professional
Lighting solutions for selected applications, tailored to local market demands.
Professional focuses mainly on indoor applications for local and neighboring markets. The brands work closely together with local partners on project specifications to deliver full and complete solutions. Local production and product development allow for tailored solutions with bespoke products delivered with short lead times.
Our brands include Arlight, Eagle Lighting and Whitecroft.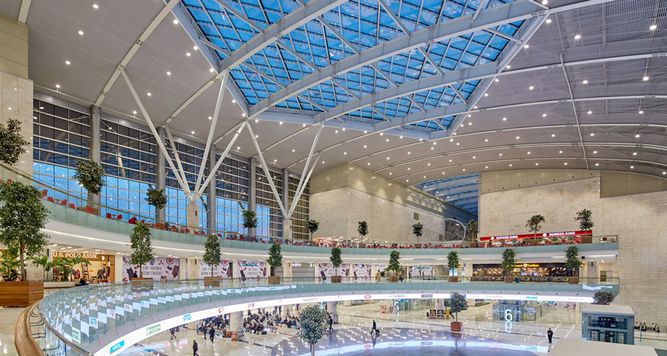 Arlight
Arlight was founded in Ankara in 1991 by Cemil Arli. The business started out as a small workshop manufacturing cable trays. Always focused on customer needs, Cemil Arli identified an opportunity and took on the lighting segment with products tailored to the local market.
With quality being a top priority, continuous investments in product development and manufacturing have been made. An example is their internationally accredited lighting laboratory. Arlight focuses mainly on indoor applications such as office areas, education and healthcare, supplemented with a selective local outdoor range in order to cater for individual projects.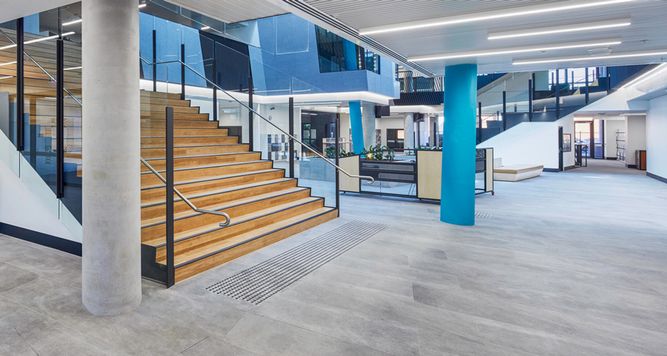 Eagle Lightning
Eagle Lighting was established in Melbourne, Australia, in 1972, and has developed into a leading brand throughout Australasia. With full control over the value chain, they can efficiently develop, manufacture, and customize products tailored to the local market with short lead times.
In close collaboration with partners and customers, Eagle Lighting develops innovative indoor lighting solutions focused on offices, education and healthcare. Being based in the same city as our lighting control brand, Organic Response, they are leaders in adopting new smart lighting control solutions.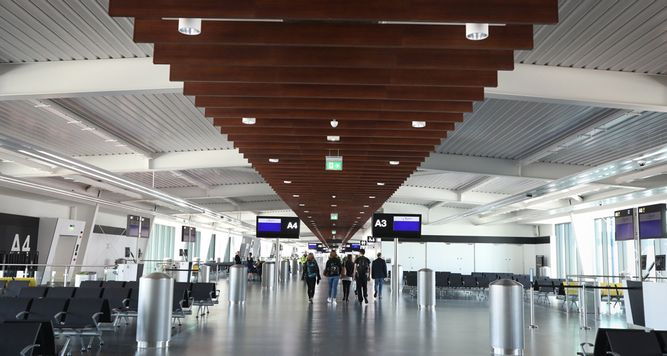 Whitecroft
Founded in 1945 by Tom Freer, Whitecroft Lighting has become one of the UK's largest manufacturers of commercial lighting, focused on tailored solutions for office, education and healthcare applications. They aim to design and deliver complete projects, whether it's about operating theatre lighting in hospitals, or lighting with integrated acoustic properties for schools.
Regardless of the challenge, Whitecroft strives to provide the highest quality luminaries with a strong focus on reducing their environmental impact. They appreciate the benefits of working closely with their partners and customers to ensure that optimum and cost-effective solutions are achieved, from initial design to complete project.