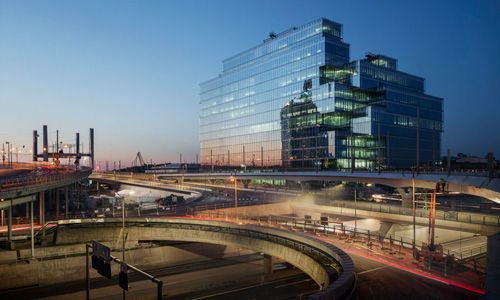 Smart Lighting
Lighting accounts for up to 15 per cent of global energy consumption and by using the latest smart lighting solutions, we can potentially reduce energy consumption by up to 90 per cent.
Smart lighting is therefore an important part of our current and future offering. This means we can reduce both the environmental impact of our solutions and the cost for our customers.
In addition, connected solutions create new business opportunities and are gaining significant interest from the market. Sensor data gathering and integration into larger systems open up new partnerships that can generate new business for us, but more importantly, more value for our customers.
Sensor-equipped luminaires
Smart lighting refers to sensor-equipped luminaires that can receive and share information with their surroundings. This means there are two primary functions: lighting controls that turn on or off, or dim, individual luminaires or entire networks; and collecting data from the luminaire's built-in sensors that can be used to create further added value.
By monitoring how long each luminaire has been in use and at what level, it is also possible to determine their condition and determine when it is time for preventative maintenance or to exchange before the luminaire stops functioning. The information that our network solutions collect can also provide completely new insights. Our systems are open and our interface can share information with other installations. Sensor data from our luminaires can thereby be used by other parties to create new added value.