Our sustainability reporting
We have chosen to include our Sustainability Report in our Annual Report as an integrated part of our daily business. From 2020 we also include the full GRI appendix in the Annual Report.
The report is prepared in accordance with the GRI Standards: Core option. The Sustainability Report has been subjected to a limited assurance review by a third party, KPMG.
Annual and Sustainability Report 2022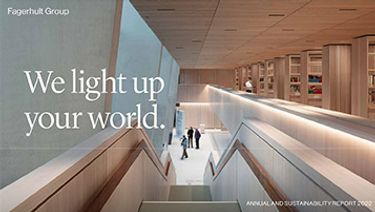 Annual Report
2021