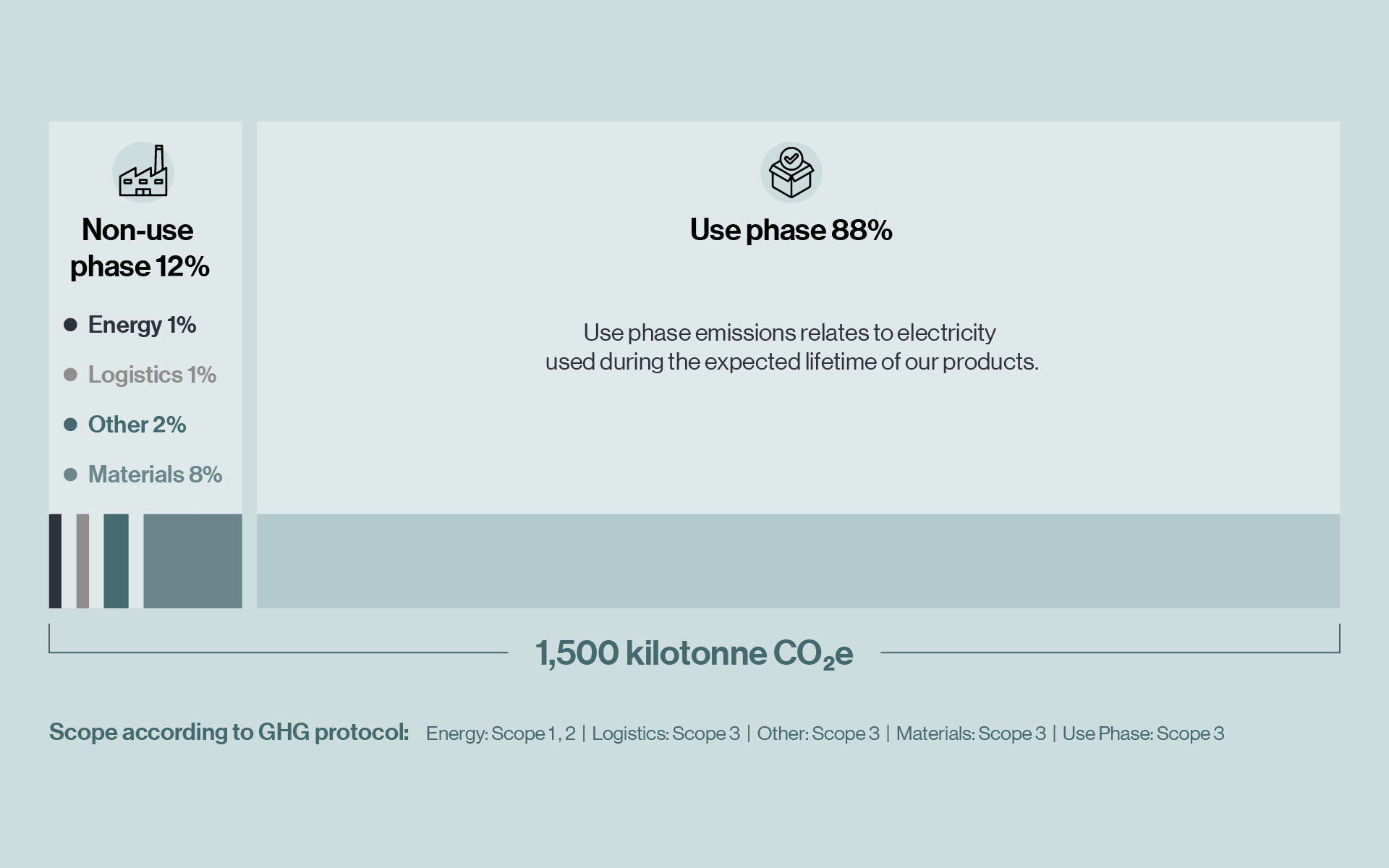 News | Sustainability | 14 Sep, 2023 | 12:50
Close to 90 percent of our emissions come from using our products
A large part of the emissions from our products comes from them being used, in fact 88 percent originates from the use phase. That is why it is so important for us to develop solutions that are energy effective and to work even more closely together with our customers to reduce energy consumption.
During our process to develop our Sustainability Agenda, an important step was to map the emissions of all of our brands according to the GHG Protocol. We have set objectives for all scopes within the GHG Protocol (1, 2 and 3) that are in line with the Paris Agreement's 1.5°C target.
These targets have been submitted to Science Based Targets initiative (SBTi) to be validated during 2023 and since a large part of our emissions comes from the use phase, we constantly explore how we can contribute to a lower energy consumption during the lifetime of the luminaires. With smart lighting solutions we know that we can lower the energy consumption by up to 90 percent. There is a great potential, both for us and our customers, to increase the sustainability performance. As knowledge leaders in lighting we continuously share our experience and insights. The choice of renewable energy sources is of course also important to reduce emissions in the use phase.
Approximately eight percent of our emissions are attributed to materials, which means emissions from our suppliers' operations when they produce materials and components. A mere one percent originates from our internal operations and sales offices. That doesn't mean that we don't work hard to decarbonize and minimize the footprint from our own operations. For example a noteworthy 72 % of our electricity across our brands globally is presently sourced from renewable energy sources.